Hotel with 3 gardens
The 4* Les Jardins de Mademoiselle Hotel is named after its leafy grounds.
The private and sophisticated gardens will whisk you away to Versailles, the Orient and Land of the Rising Sun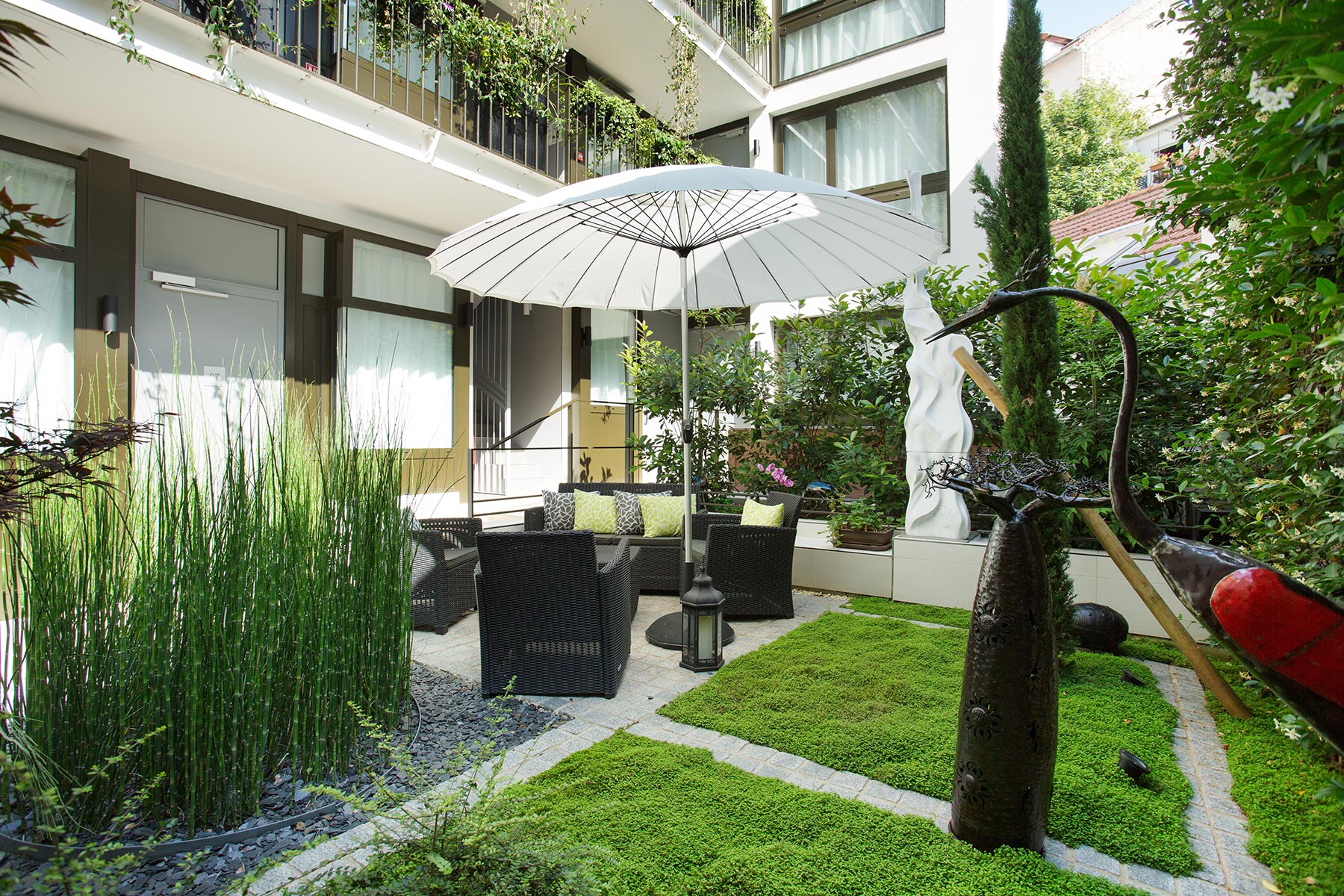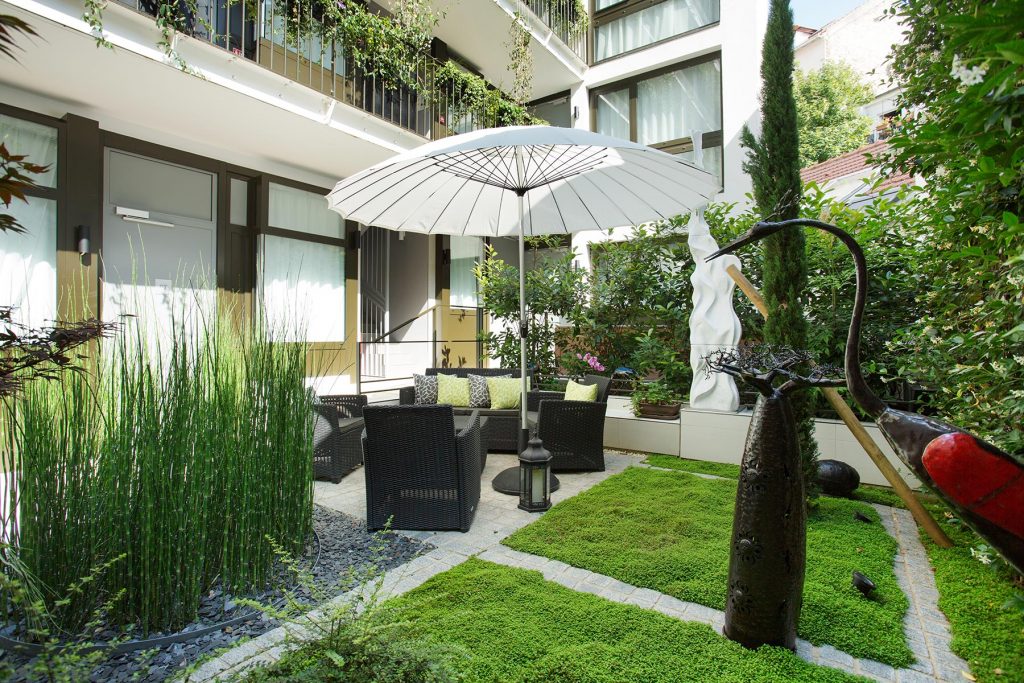 French-style
The French-style garden blooms on the ground floor and is inspired by the spirit of Villandry and Versailles.
Unwind in the peaceful garden throughout the day, for breakfast or a night cap.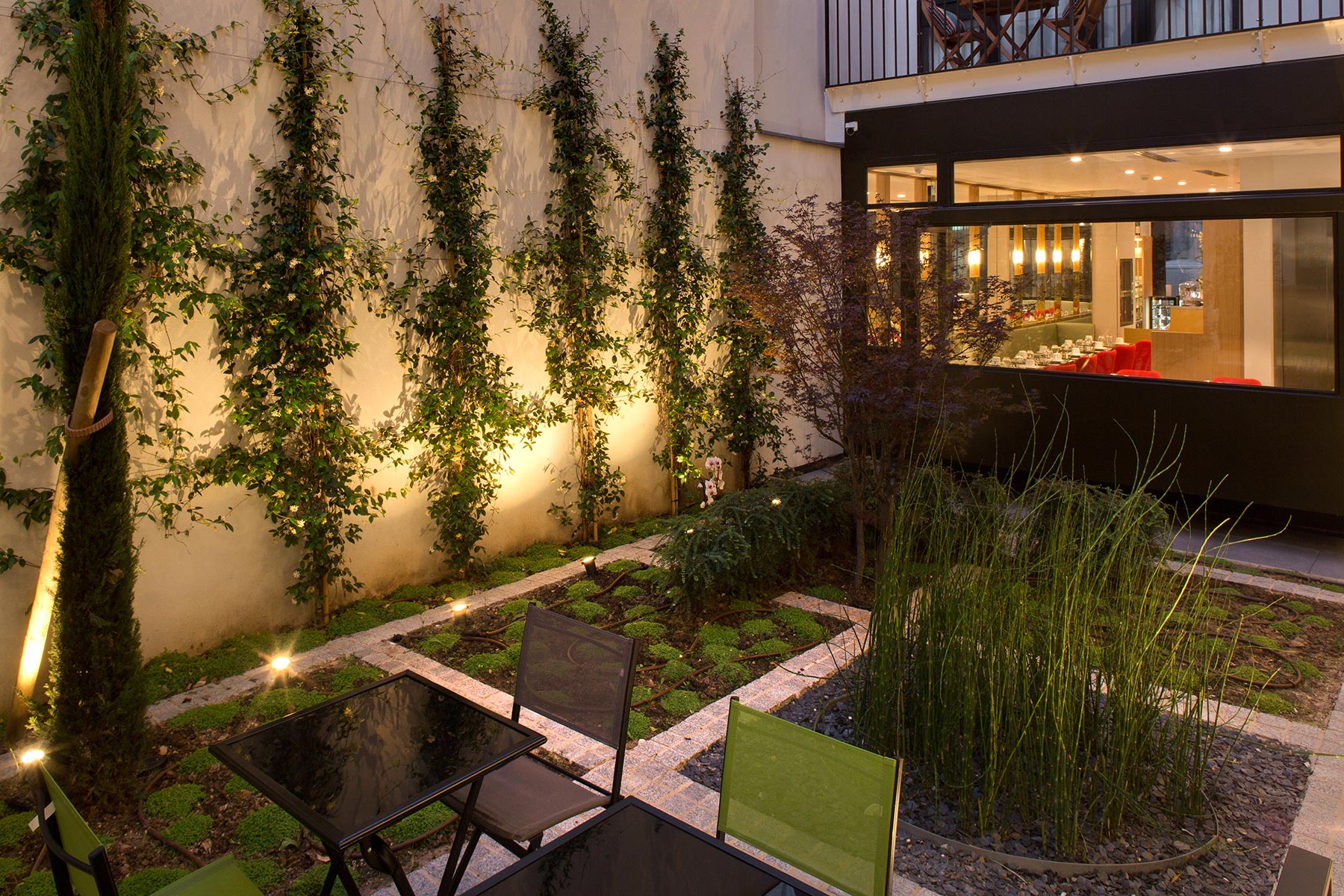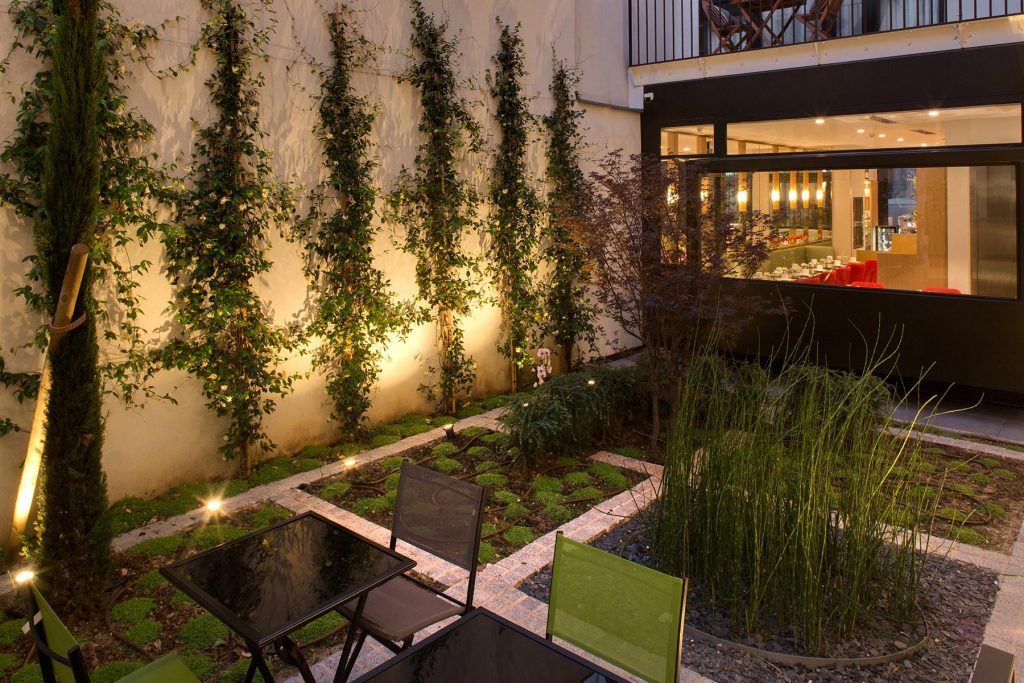 Japanese-style
The Japanese garden radiates zen vibes on the 3rd floor exclusively next to our Ko-Jo-No-Mai suite.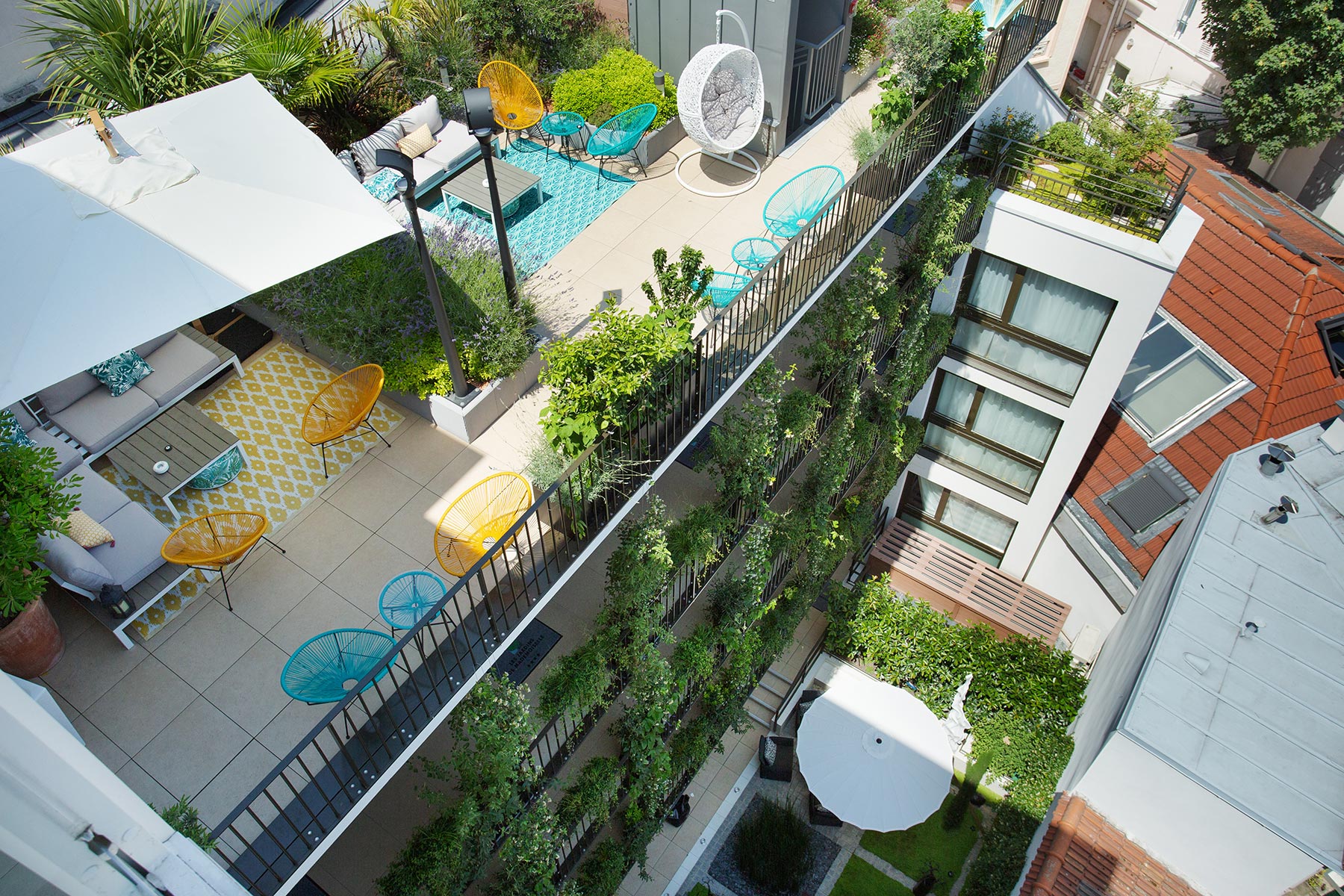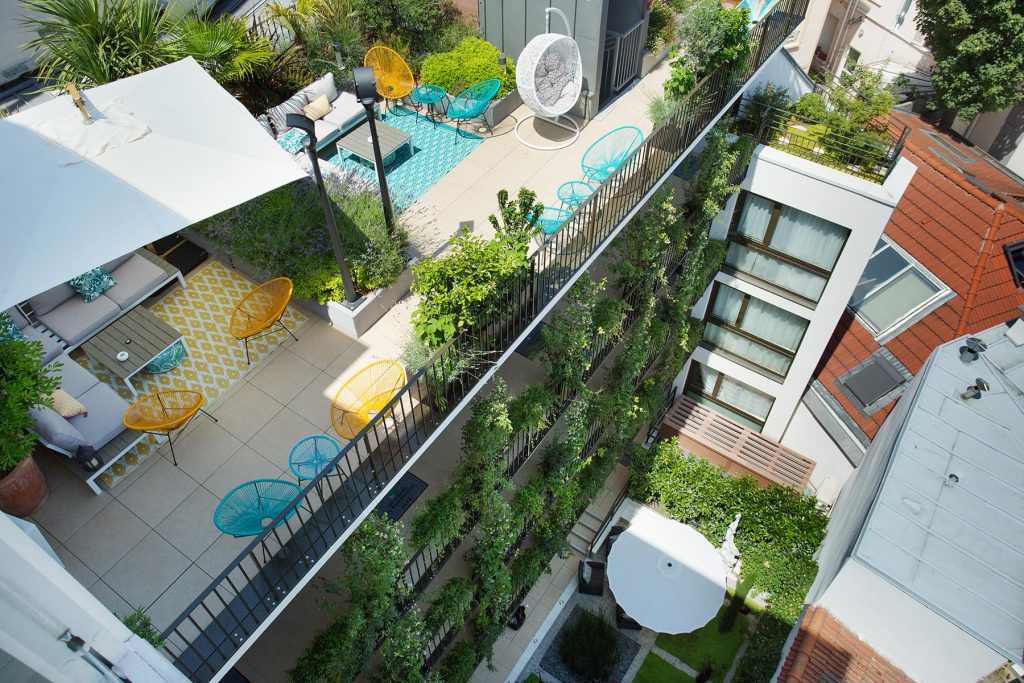 Eastern-style
The leafy 90m² terrace on the 4th floor whisks you away to the Orient in a setting inspired by the Majorelle Garden in Marrakech. This is the place for a snack or stroll with comfortable and inviting chairs and sofas from 7am to 10pm.
This area is available for private hire on request. Please ask us about it
Book your room
Follow us on Instagram
Instagram has returned invalid data.